57th CIAT General Assembly was inaugurated in Uruguay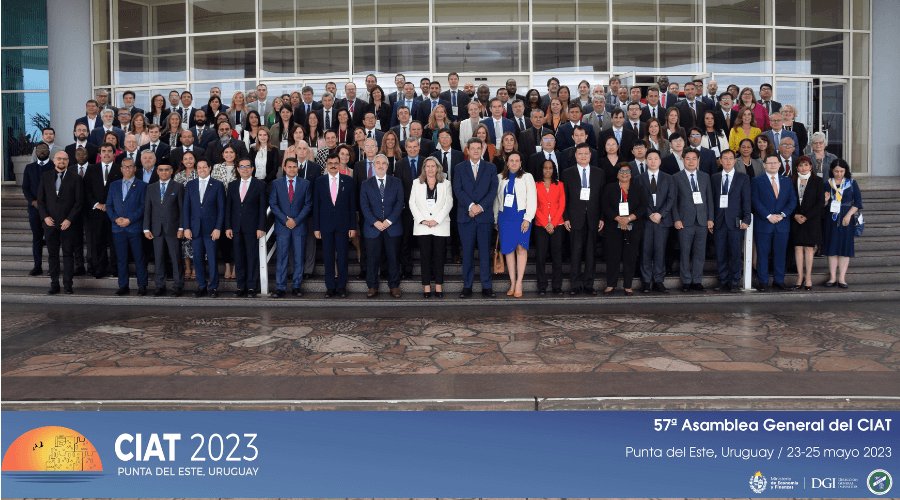 On May 23, 2023, the 57th. CIAT General Assembly was inaugurated in Punta del Este, Uruguay, with the central theme: "The Tax Administration as a protagonist of the country's development strategy", under the sponsorship of the General Directorate of Taxation and the participation of delegations from CIAT member countries, international organizations, and other invited countries, in face-to-face mode.
The Opening Ceremony was presided over by Mr. Alejandro Irastorza, Undersecretary of the Ministry of Economy and Finance of Uruguay, Ms. Margarita Faral, Director General of Revenue, who recently assumed the presidency of the CIAT Executive Council for the 2023-2024 period, and Mr. Márcio F. Verdi, CIAT Executive Secretary.
More information
CIAT-Web Site
Event information: General Assembly, 57°
Photos – Day 1
 Tuesday, May 23 – Day 1 
News
Margarita Faral inauguró la 57ª Asamblea General del CIAT –   DGI -Uruguay